From time to time I hope to post images of work I am currently doing
I hope this will be of interest to my visitors
I shall shortly be designing a dragon for a valued customer. please view again when I hope to have something to show you
xxxxxxxxxxxxxxxxxxxxxxxxxxxxxxxxxxxxxxxxxxx
just finished this piece as a prize donation
on a concave standalone plaque.
xxxxxxxxxxxxxxxxxxxxxxxxxxxxxxxxxxxxxxxxxxxxx
Dragon outlined Next step is The filling in, A time consumingn but very rewarding task
xxxxxxxxxxxxxxxxxxxxxxxxxxxxxxxxxxxxxxxxxxxxxxxxxxxxxxxxxxxxxxxxxxxxxxxxxxx
TO Compliment this vase I have engraved a set of wine glasses
These are now also in the shop To be sold seperately or as a set of four
xxxxxxxxxxxxxxxxxxxxxxxxxxxxxxxxxxxxxxxxxxxxxxxxxxxxxxxxxxxxxxxxxxxxxxxxxxxxx
Sorry I have Neglected this part of the site lately. Here is a list of some of the engravings that I have completed since The dragons:
Set of four wine glasses featuring four poses of Michael Jackson
Single wine glass featuring Freddie Mercury
Single wine glass featuring Marilyn Monroe
Single wine glass featuring James Dean
Single wine glass featuring Elvis Presley
Fun tankard for an anniversary featuring a cartoon of an Elvis Look a like
Fun tankard for a birthday featuring a cartoon football manager
Fun tankard for a 21st birthday featuring A cartoon cricket player
A special request vase Featuring A wildlife pond scene with Frog, Dragon Fly, Tadpoles And Bullrushes
A Vase for the Shop featuring An Ospey catching A salmon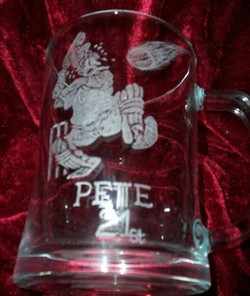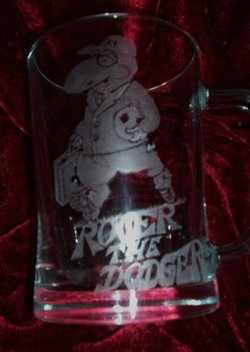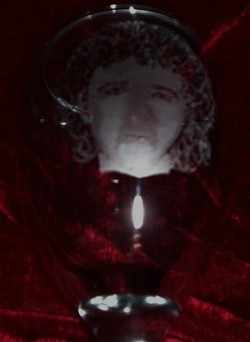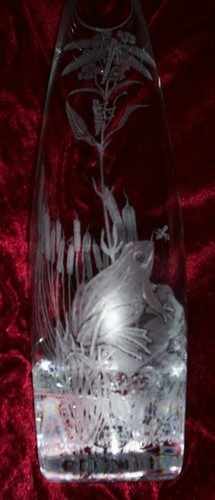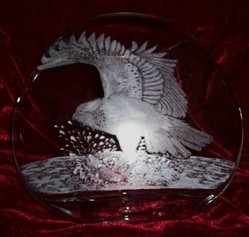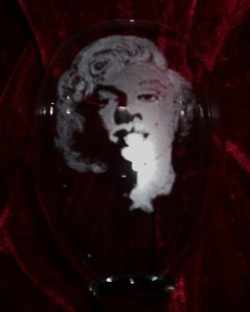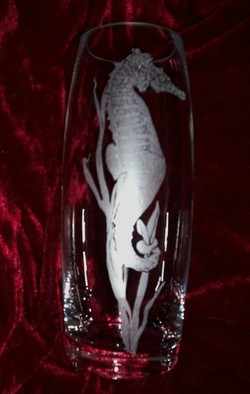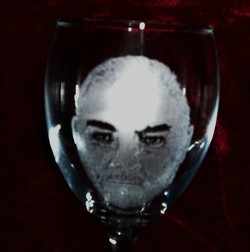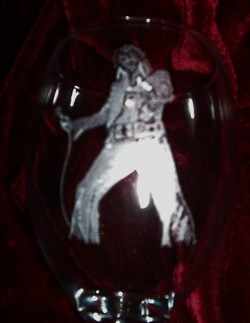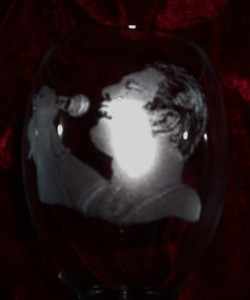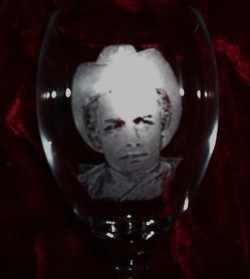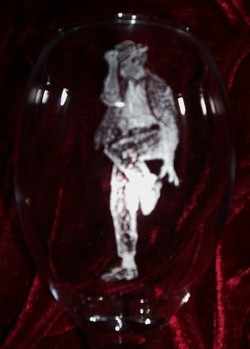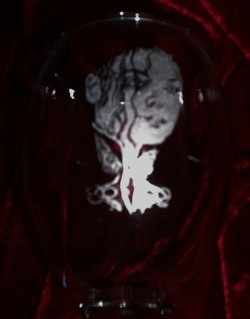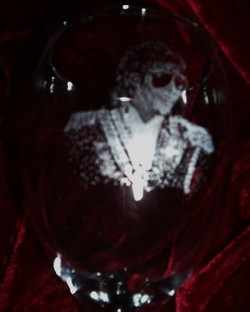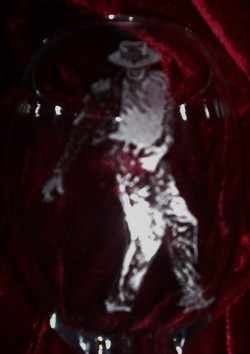 xxxxxxxxxxxxxxxxxxxxxxxxxxxxxxxxxxxxxxxxxxxxxxxxxxxxxxxxxxxxxxxxxxxxxxxxxxxxxxx
Here at last the start of the Darlington crystal vase with howling wolves and moon.
the picture below shows an outline much more work yet to be done
Some details added to The Wolves
here is the finished item sorry about the poor photography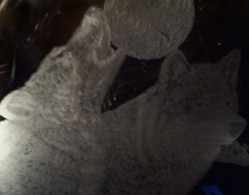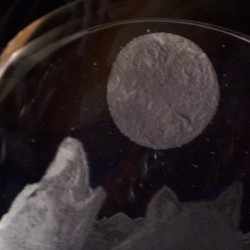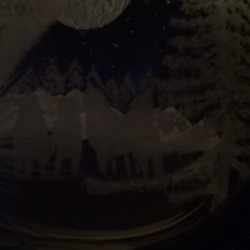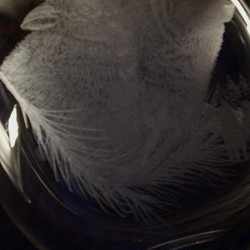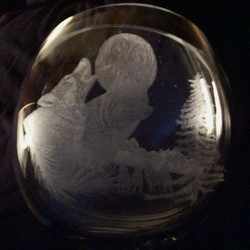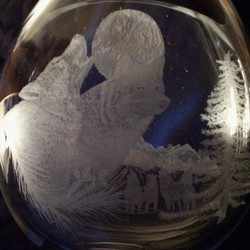 xxxxxxxxxxxxxxxxxxxxxxxxxxxxxxxxxxxxxxxxxxxxxxxxxxxxxxxxxxxxxxxxxxxxxxxxxxxxxx
Another Wonderful piece od Dartington Crystal
An Owl has been on my mind for some time
Outline engraved on to the crystal
Outline filled in and roughed out
xxxxxxxxxxxxxxxxxxxxxxxxxxxxxxxxxxxxxxxxxxxxxxxxxxxxxxxxxxxxxxxxxxxxxxxxxxxxxxx
I have for some time had the urge to engrave The badge of
After engraving it onto a mixer glass GLASS to add to the shops Army stock
I decided to engrave The badge which by the way was my Dads regiment on to
A Dartington Crystal decanter and two glasses to add to the
range at The Dartinton Crystal shop at Denby Pottery visitor centre
The decanter is know as Eleanor Decanter
and the glasses are Eleanor tumblers They
This is a magnificent Ice bucket by Dartington Crystal
I have been looking for a cool theme and have come up with the idea of
engraving Victorian ice skaters around it.
Polar bears are much cooler
xxxxxxxxxxxxxxxxxxxxxxxxxxxxxxxxxxxxxxxxxxxxxxxxxxxxxxxxxxxxxxxxxxxxxxxxxxxxxxxxx
Order for The highland regimental badge on a glass plaque with wooden stand
xxxxxxxxxxxxxxxxxxxxxxxxxxxxxxxxxxxxxxxxxxxxxxxxxxxxxxxxxxxxxxxxxxxxx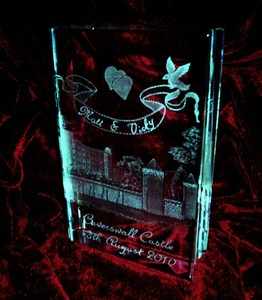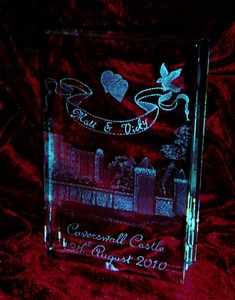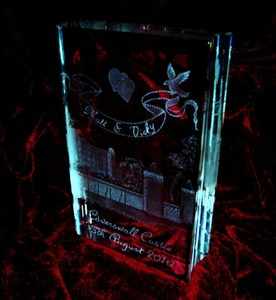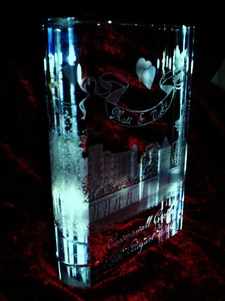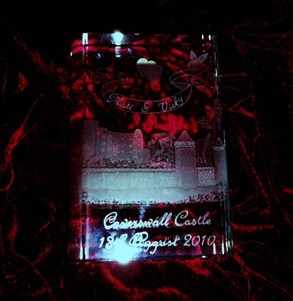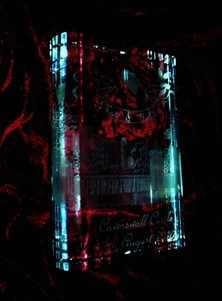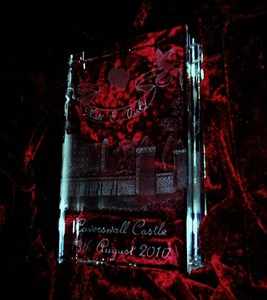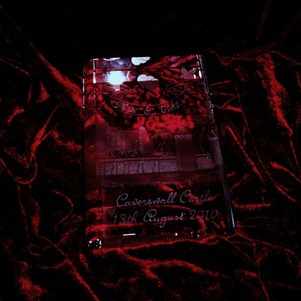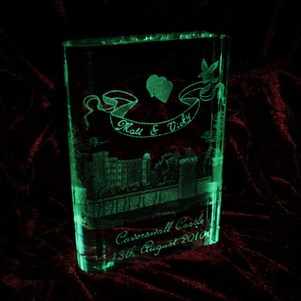 xxxxxxxxxxxxxxxxxxxxxxxxxxxxxxxxxxxxxxxxxxxxxxxxxxxxxxxxxxxxxxxxxxxxxxxx
engraving on used bottles is nothing new for me however i have decided to transform this bottle from decanter to oil burning lamp
the engraving will be a dragon theme but if you like the idea i can do a subject to suit you just getin touch
used portugese wine bottle before transformation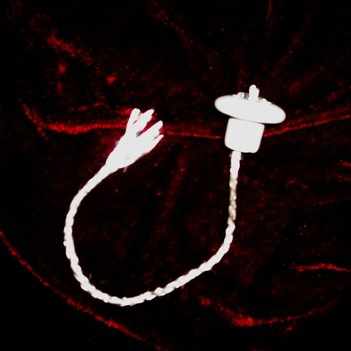 although the bottle can also hold a candle or be left with screwcap as decanter
next step is to clean up the bottle then plan the engraving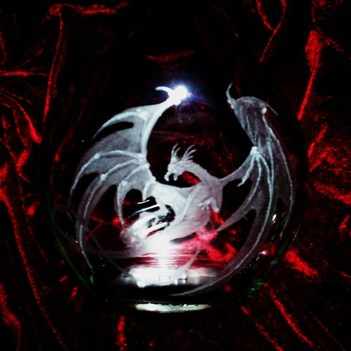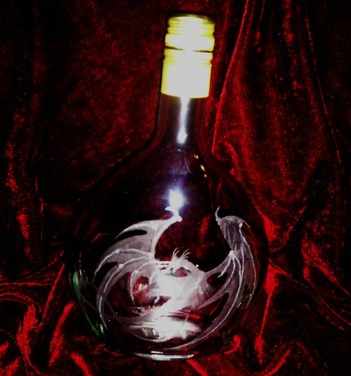 xxxxxxxxxxxxxxxxxxxxxxxxxxxxxxxxxxxxxxxxxxxxxxxxxxxxxxxxxxxxxxxxxxxxx
Royal Wedding vase in early stages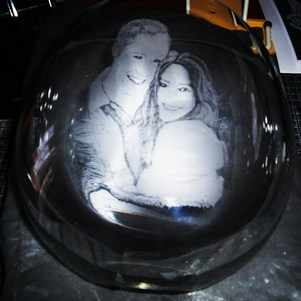 This is my Royal Wedding engraving of William and Kate on a lovely Dartington Crystal vase and will be sold on ebay as a one off when complete and nearer the big day.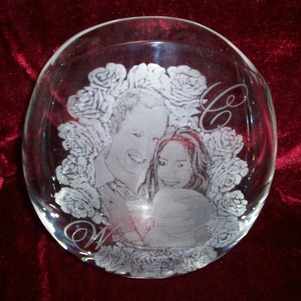 Now complete and listed on ebay
xxxxxxxxxxxxxxxxxxxxxxxxxxxxxxxxxxxxxxxxxxxxxxxxxxxxxxxxxxxxxxxxxxxxxxxxxx
Heres another royal engraving also now on ebay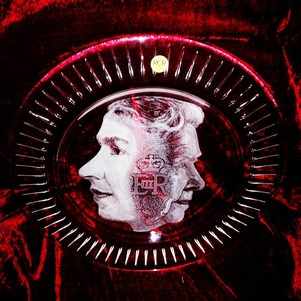 xxxxxxxxxxxxxxxxxxxxxxxxxxxxxxxxxxxxxxxxxxxxxxxxxxxxxxxxxxxxxxxxxxxxxxxxxxxx
A request from a customer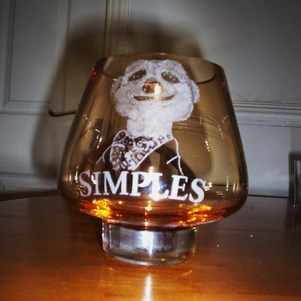 If you would like this on another piece of glass or crystal please just contact me.
xxxxxxxxxxxxxxxxxxxxxxxxxxxxxxxxxxxxxxxxxxxxxxxxxxxxxxxxxxxxxxxxxxxxxxxxxxxxx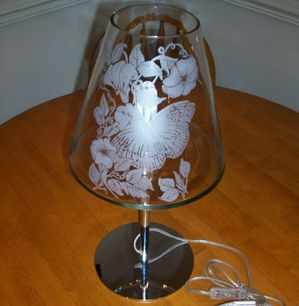 Floral Design With Butterfly on Electric Lamp
xxxxxxxxxxxxxxxxxxxxxxxxxxxxxxxxxxxxxxxxxxxxxxxxxxxxxxxxxxxxxxxxxxxxxxxx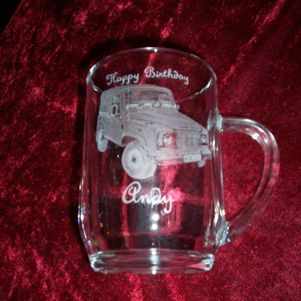 One Pint Tankard with Landrover
xxxxxxxxxxxxxxxxxxxxxxxxxxxxxxxxxxxxxxxxxxxxxxxxxxxxxxxxxxxxxxxxxxxxxxxxxxxxx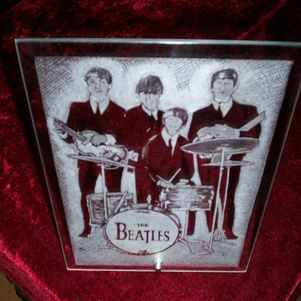 Glass self standing plaque with The Beatles
xxxxxxxxxxxxxxxxxxxxxxxxxxxxxxxxxxxxxxxxxxxxxxxxxxxxxxxxxxxxxxxxxxxxxxxxxxx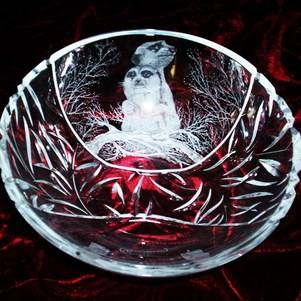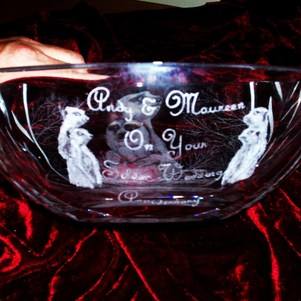 xxxxxxxxxxxxxxxxxxxxxxxxxxxxxxxxxxxxxxxxxxxxxxxxxxxxxxxxxxxxxxxxxxxxxxxxxx
This Dartington Vase with roses both sides is London bound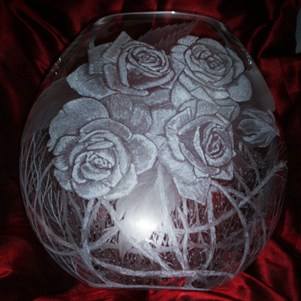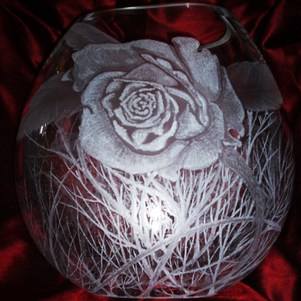 xxxxxxxxxxxxxxxxxxxxxxxxxxxxxxxxxxxxxxxxxxxxxxxxxxxxxxxxxxxxxxxxxxxxxxxxxx
Congratulations on your Wedding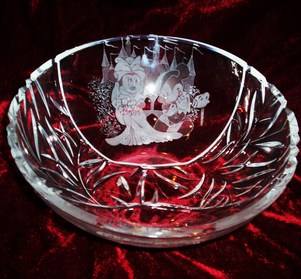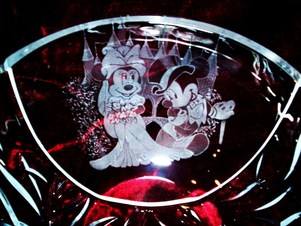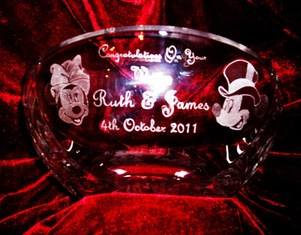 xxxxxxxxxxxxxxxxxxxxxxxxxxxxxxxxxxxxxxxxxxxxxxxxxxxxxxxxxxxxxxxxxxxxxxxx
A limited edition of three vases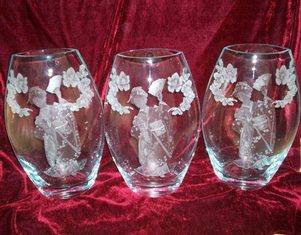 xxxxxxxxxxxxxxxxxxxxxxxxxxxxxxxxxxxxxxxxxxxxxxxxxxxxxxxxxxxxxxxxxxxxxxxxx
I have been requested to design and engrave some items for
in preperation for this years Reunion on the Isle of Anglesey and the 150th anniversary due in 2014.
As an Indefatigable old boy myself I am delighted to help out and attend the Reunion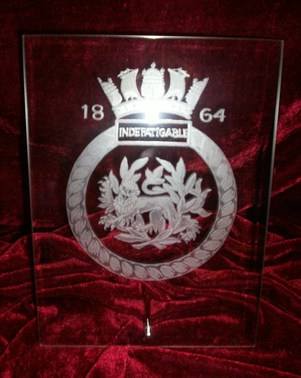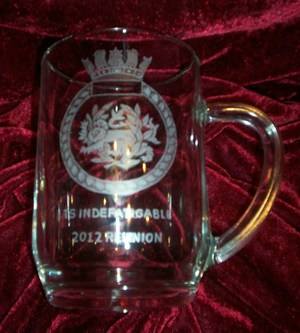 xxxxxxxxxxxxxxxxxxxxxxxxxxxxxxxxxxxxxxxxxxxxxxxxxxxxxxxxxxxxxxxxxxxxxxxxxxxxxxxx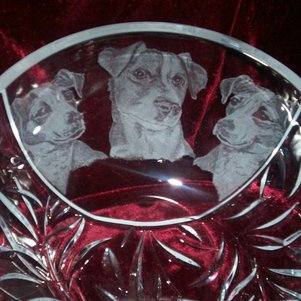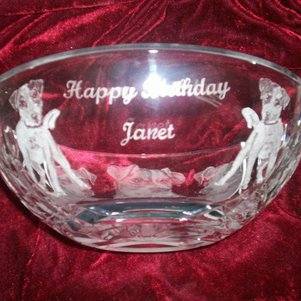 xxxxxxxxxxxxxxxxxxxxxxxxxxxxxxxxxxxxxxxxxxxxxxxxxxxxxxxxxxxxxxxxxxxxxxxxxxxxxx
Indefatigable Old Boys Association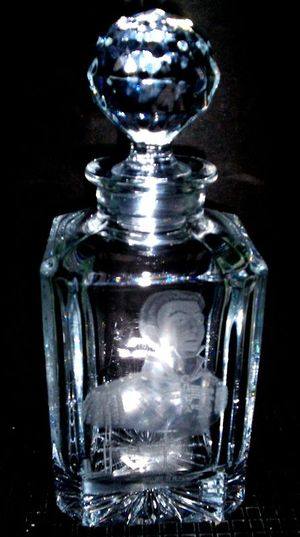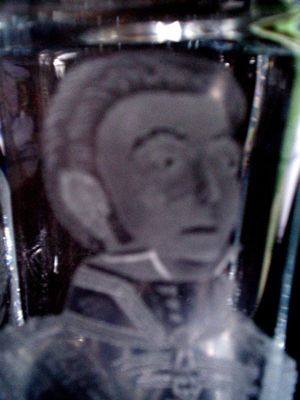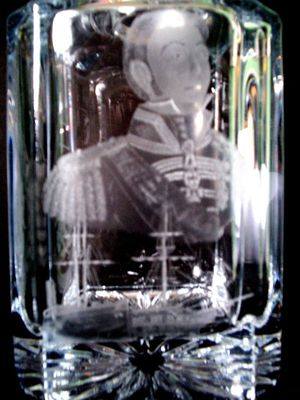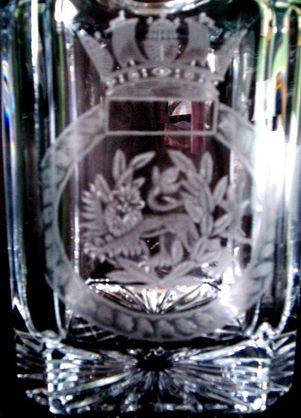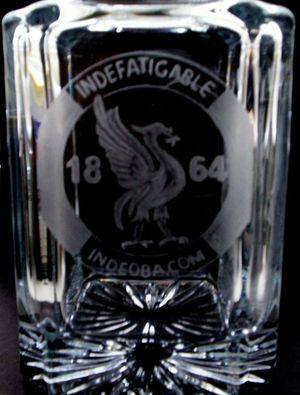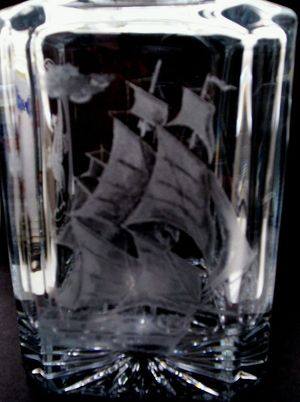 xxxxxxxxxxxxxxxxxxxxxxxxxxxxxxxxxxxxxxxxxxxxxxxxxxxxxxxxxxxxxxxxxxxxxxxxxxxxxxxx
coming soon
The indefatigable 2014 reunion
Engraved glass raffle prizes
please visit again as the following pieces take shape
This Balmoral Glass straight 8" comport will be offered as first prize
and will show the History of The Indefatigable school from wood to steel to masonry
founder to the ioba
This sottopiatto classico 32cm charger by Bormioli luigi will be offered as second prize
and will show the Indefatigable school building at Llanfair pg
(will include stand)
This sottopiatto classico 32cm charger by Bormioli luigi will be offered as third prize
and will show the badges associated with the Indefatigable and will celebrate the 150th anniversary
xxxxxxxxxxxxxxxxxxxxxxxxxxxxxxxxxxxxxxxxxxxxxxxxxxxxxxxxxxxxxxxxxxxxxxxxxxxxxxxxxx

xxxxxxxxxxxxxxxxxxxxxxxxxxxxxxxxxxxxxxxxxxxxxxxxxxxxxxxxxxxxxxxxxxxxxxxxxxxxxxxxxx
Next Indefatigable project
2015